Skin Repair and Barrier Cream
Skin Repair and Barrier Cream
A Luxurious Rich, Thick, Natural Skin Repair Cream Containing Ceramides
My Mia's Skin Repair & Barrier Cream is a beautifully balanced cream which will leave your skin deeply hydrated and nourished. This thick cream, enriched with organic coconut oil, almond oil, shea butter and rosehip oil, leave your skin visibly hydrated.
With added ceramides and cholesterol, this cream is unlike any product on the market today. According to the World Health Organisation, a person suffering from eczema is missing ceramide and cholesterol from their skin.
Suitable for babies 3+months, using My Mia's Skin Repair & Barrier cream in conjunction with any topical skin treatment will enhance the hydration in your skin. 
Size: 100ml (3.38 US fluid ounces)
[Due to supply chain issues, this product is only available for pre order with delivery in early January 2022. We sincerely apologise for any inconvenience.]
We Are With You.
Shop With Confidence

Want to know Shipping Rates? Click Here
Our daughter, Mia uses the
Skin Repair & Barrier Cream
every night as an all over body moisturiser to deeply hydrate and protect her skin. This routine has kept her skin in good condition.
You will notice the difference when using this lush, deeply, hydrating cream (with added ceramides) is applied on your skin.
SEEING IS BELIEVING - BEFORE & AFTER PHOTO's
I am so happy & thankful
These creams have changed my daughters life. Since 8 weeks old she has been suffering from head to toe and now at 7 months old after what feels like constant of tears and steroids and antibiotics barely getting anywhere we have a breakthrough thanks to these products. i couldn't be more relieved and happy and thankful❤️
Laura & Florence
I would recommend My Mia's 1000000000 times!!!!!!!
My daughter was covered with eczema "atopic dermatits" head to toe. We tried many creams prescribed by gp (steriod cream made it worse) and I have bought everything organic and natural I came across, nothing worked for my daughter. Until we came across My Mia's!!! Even within a day of using it I saw the results, I could not believe it!! I'm so Grateful for My Mia's products  (I don't give reviews on anything unless it actually does make difference) 
Sima & Baby
He's stopped itching
A girlfriend referred me onto My Mia's and I reluctantly gave it a try. We used the bath salts, the level 2 cream and the barrier cream morning and night. After 3 days on the products I noticed a pretty impressive difference and Lenny had stopped itching. I've been so impressed with the products and how they've helped my son. Geeta, from one mum to another trying to help give their children some relief. THANK YOU!
Courtney & Lenny
Benefits
DEEPLY HYDRATE & NOURISH SKIN:
Our Skin Repair & Barrier Cream made with organic shea butter, coconut oil, almond oil and added ceramide and cholesterol. This combination of ingredients deeply hydrates your skin like no other.
VIBRANT & NOURISHED SKIN:
Replenishing the impaired skin barrier with ceramide and cholesterol is a critical component to any skin management plan. Strengthening the skin with these ingredients will ensure skin barrier protection ensuring your skin returns to a vibrant condition.
PREVENTS WATER LOSS FROM SKIN:
The organic hydrating ingredients and added ceramics and cholesterol - calms, repair and replenishes skin. It locks in hydration and prevents water loss from skin.
GENTLE ENOUGH TO USE ON FACE & BODY:
Our Skin Repair & Barrier Cream can be applied on your face and body, multiple times a day.
---
Ingredients
Apricot Kernel
Anti-inflammatory, antioxidant and antibacterial: calms and soothes skin irritated by eczema while also restoring moisture.
COCONUT OIL
Anti-inflammatory and deeply hydrating: soothes and forms a protective barrier to lock in moisture. It is easily absorbed and penetrates the skin's barrier to improve hydration, which provides welcome relief for eczema sufferers.
Sweet Almond Oil
Antibacterial, antioxidant: easily absorbed into the skin and is deeply nourishing for skin suffering from eczema.
Jojoba Seed OIL
Anti-inflammatory, antibacterial and antioxidant: it has a deeply moisturising and calming effect on dry skin, leaving it feeling wonderfully moisturised and nourished.
Shea Nut Butter
Skin moisturising and skin barrier protection: soothes, and moisturises the skin, which provides welcome relief to a person suffering from eczema, psoriasis or atopic dermatitis.
Rosehip Oil
Deeply moisturising: restores moisture balance to dry and damaged skin.
Tocopherol (Vitamin E)
Antioxidant: may help to repair scar tissue while also softening and repairing the skin.
Sunflower Oil
Antioxidant: calms and soothes red, irritated skin, while hydrating and improving the skin's barrier.
Ceramide & Cholesterol
Skin barrier repair: creates a protective layer to lock in moisture, leaving skin feeling more moisturised and refreshed.
FREQUENTLY ASKED QUESTIONS
What is important about ceramides?
According to the studies a person
suffering from eczema
is missing
ceramides
and cholesterol from their skin.
By topically applying ceramides and skin nourishing organic ingredients in a rich hydrating cream, your skin is left feeling hydrated and protected at a deeper level.
How often should you use the Skin Repair & Barrier Cream?
The more hydrated you can keep your skin the better. Using the Skin Repair & Barrier Cream throughout the day will ensure faster skin recovery.
Can these products be used during pregnancy?
While we have seen amazing results in babies (from 3+ months) and pregnant women using My Mia's Skin Relief Products, we cannot provide medical advice.
We have included our ingredients list on this page for your reference. While these ingredients are organic, certified toxic free and Australian allergy certified - we cannot provide medical advice. Therefore if you have any doubt, please take these ingredients and discuss with your medical professional.
Can I use this on my face and body?
Yes, our Skin Repair & Barrier Cream can be used on your face + your body.

You can use this in conjunction with Level 1 Skin Relief Cream, Level 2 Skin Relief Cream or even on its own.
Customer Reviews
07/26/2021
Kirandeep G.

Australia
Outstanding !
My Mia's Skin Relief has transformed my grandkids skin around, my grandniece's skin was dry,itchy,ezcema was all over her lillte body, these products have brought much needed relief,now five other family members are using it,everyone is thankful to have found something that is efficacious,gentle,safe,natural & affordable. I will fully recommend this product,well done Geeta for your love,effort and research that has gone into manufacturing this amazing skin relief !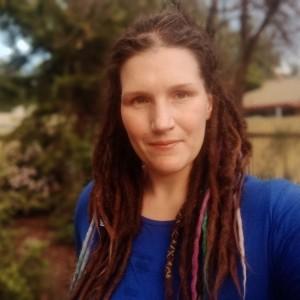 EF
06/30/2021
Emma F.

Australia
Brilliant
It's fantastic! My little boy hasn't had a breakout since we began using this. I also put it on him before his hydrotherapy appointments if he's having a dry day and again after his hydrotherapy. I use it on his whole body, he's missing a letter in his DNA causing the dry skin, so knowing I can use something gentle on him that gives him such relief is amazing because he's gonna have this dry skin is entire life.
06/15/2021
Rachel M.

Australia
This cream works!
This cream is a must for our shopping list. Our sons skin has continually improved while using this product. We know how important it is to keep in moisture and no other cream we've tried has worked like this one
06/06/2021
Nieva E.

Australia
Mild eczema managed
My son had some eczema patches inside of his elbows and behind his knees. After using My Mia's it has completely cleared up. Way more effective than steroid creams!
06/01/2021
Maridel P.

New Zealand
awesome cream
this cream lessens my child's eczema more and more.. will reorder again.
Business Ethos
Having eczema is not pleasant, but having no skin at all is even worse! We are a big fan of the amazing work the Fiona Wood Foundation is doing; like developing spray on skin for severe burns patients. At My Mia's Skin Relief we lovingly support this amazing charity with monthly donations from the sale of our products.

We love Mother Nature. We have also committed to running a carbon neutral business. As a result, we are offsetting any carbon emissions created from running an online business by planting a grove of trees every year.

Animals are our friends. Not our test objects. Of course, none of our products have ever been tested on animals. Ever. So yes all of our products and manufacturing practices are cruelty free.
My Mia's Vision
As a mother who has seen her little one suffer with eczema... And having personally suffered with eczema myself since I was 12... I know the physical and the emotional pain is real!

When I saw my little girl struggling with eczema so severe (she was hospitalised twice) and was facing a lifetime of medication to manage her eczema, I knew we had to do something different.

We took a holistic approach to her health. This included completing a gut healing diet, adding probiotics, good quality supplementation and moving to natural, toxic free skincare.

This journey saw Mia transform from using 10 tubes of steroids every month, to living medication free for 3.5 years.

Today, life today looks very different for us and I genuinely want the same for you too! You deserve to feel amazing!

My Mia's may be the answer you've been looking for... Why not give it it a try? 

xox Geeta