Skin Relief Bath Salts
Cleanse skin with this 

must-have product.
Effective skin treatment, always begins with properly cleansing skin. My Mia's Skin Relief Bath Salts contain over 130 minerals from Himalayan Salts, Dead Sea Salts with added organic ingredients such as arnica, turmeric root, neem, st johns wort, calendula, raspberry leaf extract and arnica.
This perfect combination of minerals and organic extracts, gentle cleanse and calm your skin prior to commencing any skin care treatment.

Suitable from babies 3+months old, this gentle soak is the perfect way to skin / eczema recovery.
Size: 500 grams (17.67 ounces)
[Due to supply chain issues, this product is only available for pre order with delivery in early January 2022. We sincerely apologise for any inconvenience.]
We Are With You.
Shop With Confidence

Want to know Shipping Rates? Click Here
In hospital Mia was prescribed to bathe in household bleach to calm her eczema symptoms (to prevent infections).

I could see her skin was open weeping lesions, did not have adequate skin barrier protection - meaning the bleach was entering her body directly via open sores.

These bath salts made using over 130 minerals & organic ingredients. They are an effective alternative to using bleach in your bath. The salt not only cleanses the skin, but adequately prepares it before treatment.
SEEING IS BELIEVING - BEFORE & AFTER PHOTO's
I am so happy & thankful
These creams have changed my daughters life. Since 8 weeks old she has been suffering from head to toe and now at 7 months old after what feels like constant of tears and steroids and antibiotics barely getting anywhere we have a breakthrough thanks to these products. i couldn't be more relieved and happy and thankful❤️
Laura & Florence
I would recommend My Mia's 1000000000 times!!!!!!!
My daughter was covered with eczema "atopic dermatits" head to toe. We tried many creams prescribed by gp (steriod cream made it worse) and I have bought everything organic and natural I came across, nothing worked for my daughter. Until we came across My Mia's!!! Even within a day of using it I saw the results, I could not believe it!! I'm so Grateful for My Mia's products  (I don't give reviews on anything unless it actually does make difference) 
Sima & Baby
He's stopped itching
A girlfriend referred me onto My Mia's and I reluctantly gave it a try. We used the bath salts, the level 2 cream and the barrier cream morning and night. After 3 days on the products I noticed a pretty impressive difference and Lenny had stopped itching. I've been so impressed with the products and how they've helped my son. Geeta, from one mum to another trying to help give their children some relief. THANK YOU!
Courtney & Lenny
Benefits
CLEANSE & DETOXIFY YOUR SKIN:
Containing over 150 minerals, our Skin Relief Bath Salts cleanse and detoxify your skin while ensuring impurities from the surface of the skin are also eliminated.
PREVENT/REDUCE SKIN INFECTION:
A soak in the Skin Relief Bath Salt during a skin flare up will deeply cleanse and detox the skin. It may also prevent skin infections caused by scratching the skin.
SOOTHE AND CALM SKIN WITH ORGANIC INGREDIENTS:
Our organic anti-inflammatory, antioxidant and antibacterial ingredients such as neem, calendula, paw paw, St John's Wort, raspberry leaf extract, arnica, chamomile and burdock root have been selected to calm and soothe skin.
GENTLE ENOUGH TO USE ON FACE & BODY:
Skin Relief Bath Salts can be used on the body, face and scalp to cleanse skin before My Mia's Skin Relief treatment and Skin Repair & Barrier Cream application.
EASY BATH SOAK:
We recommend using our Skin Relief Bath Salts once a day during a flare up, for a maximum of four days; this ensures the skin remains cleansed and prevents any skin infection.
---
Ingredients
Himalayan Salt
Containing over 130 minerals this salt draws out toxins and impurities from the surface of the skin. Some of the minerals include chromium and zinc, which assist in wound repair and may prevent skin infections.
Dead Sea Salt
Containing over 21 minerals this salt may calms and reduces skin inflammation.
Neem Leaf Extract
Traditionally used in Indian Ayurveda Medicine for skin conditions; Neem may calm inflamed, irritated skin.
Arnica Flower Extract
May calms, repairs and rejuvenates irritated skin. It may also help to improve the suppleness of the skin.
Raspberry Fruit Extract
May calm and soothe skin.
St John's Wort Extract
May calm skin irritation and may rejuvenate damaged skin.
PAW PAW EXTRACT
May assist calm irritated skin.
St John's Wort Extract
May calm irritated skin.
CALENDULA
May calms dry, irritated skin.
Burdock Root Extract
May calm irritated skin.
FREQUENTLY ASKED QUESTIONS
Will the salts sting my skin?
Once the salts are dissolved within the bath, you do not feel any sting / bit / discomfort in the water.
Sea water contains much more salt than these salts.
Swirl the salts around in your bath and let them dissolve.
If using for the first time, we recommend patch testing on a small area of skin before immersing yourself in the bath.
Can a baby use these salts in their bath?
We have had babies as young as 3 months benefit from using My Mia's Skin Relief Bath Salts in their bath.
We have provided a full list of ingredients on this page. If you have any doubt, please seek advice from your medical professional.
What if I don't have a bath?
Not everyone has a bath and we understand this. You can still benefit from using these skin relief bath salts.
Simply dissolve a small amount of salt into a warm bowl/ bucket of water. With a wash cloth, gently dab, wipe and cleanse your skin.
Do I need to wash the salts off before starting treatment?
No you do not have to have a shower to wash your skin after your salt bath.
The minerals in the bath salts and organic ingredients are mild and have already started your skin cleansing process.
After your salt bath soak, simply towel dry yourself as normal.
Customer Reviews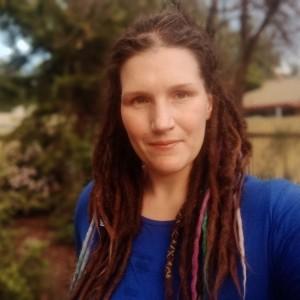 EF
06/30/2021
Emma F.

Australia
Tops!
Excellent. I find this really helpful for my little sons skin after his hydrotherapy sessions when he has been covered in the pool water and chlorine! This gives his body what it needs to bounce back!
08/22/2020
Jo S.

Australia
Teen skin helped
My 15 year old daughter recently had a terrible outbreak of what we were told was contact dermatitis on her legs. After multiple doctors visits, several antibiotics and increasingly strong steroid creams her legs were a mess of open sores. After being told to put her in a bleach bath I finally started looking for a more natural alternative. Thank goodness I found mymia's. My daughter loves the bath salts and the creams and she now only has scars left from the original outbreak. I love this product
10/01/2020
My Mia's Skin Relief
I love this sooooooo much Jo!! I share every review with Mia (my daughter)... And we feel so grateful that our journey has lead to these products, which are now helping others. My heartfelt love to you and your daughter, xox Geeta
02/18/2020
Christine D.

Australia
Calming & Nourishing Baths Salts
Lovely bath salts to help calm & nourish angry skin. During a flare we would bathe our bub in this and follow on with the other My Mia's products until it had calmed down. Great product and addition to our bubs skin care routine.
Business Ethos
Having eczema is not pleasant, but having no skin at all is even worse! We are a big fan of the amazing work the Fiona Wood Foundation is doing; like developing spray on skin for severe burns patients. At My Mia's Skin Relief we lovingly support this amazing charity with monthly donations from the sale of our products.

We love Mother Nature. We have also committed to running a carbon neutral business. As a result, we are offsetting any carbon emissions created from running an online business by planting a grove of trees every year.

Animals are our friends. Not our test objects. Of course, none of our products have ever been tested on animals. Ever. So yes all of our products and manufacturing practices are cruelty free.
My Mia's Vision
As a mother who has seen her little one suffer with eczema... And having personally suffered with eczema myself since I was 12... I know the physical and the emotional pain is real!

When I saw my little girl struggling with eczema so severe (she was hospitalised twice) and was facing a lifetime of medication to manage her eczema, I knew we had to do something different.

We took a holistic approach to her health. This included completing a gut healing diet, adding probiotics, good quality supplementation and moving to natural, toxic free skincare.

This journey saw Mia transform from using 10 tubes of steroids every month, to living medication free for 3.5 years.

Today, life today looks very different for us and I genuinely want the same for you too! You deserve to feel amazing!

My Mia's may be the answer you've been looking for... Why not give it it a try? 

xox Geeta