Level 1 - Soothe & Hydrate Cream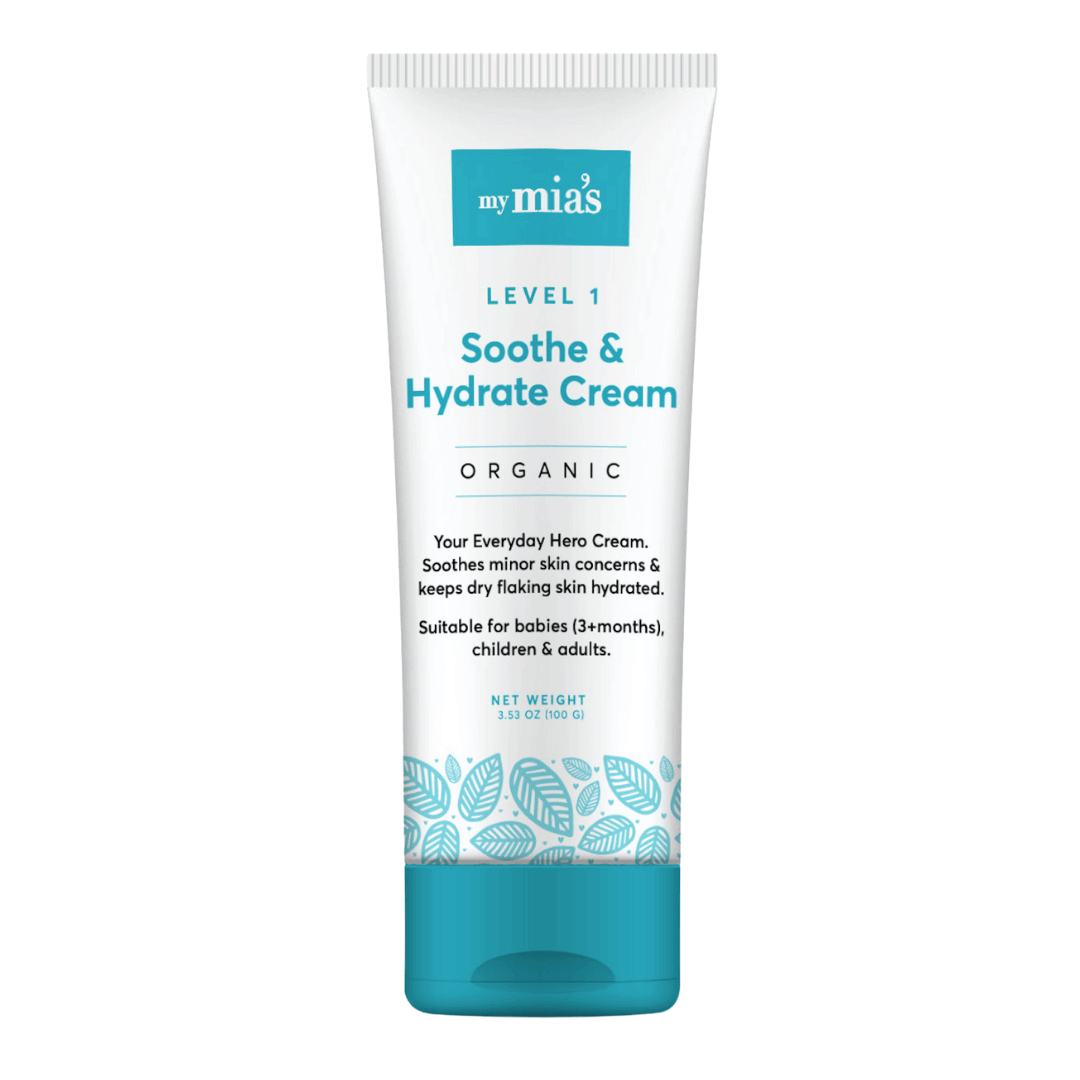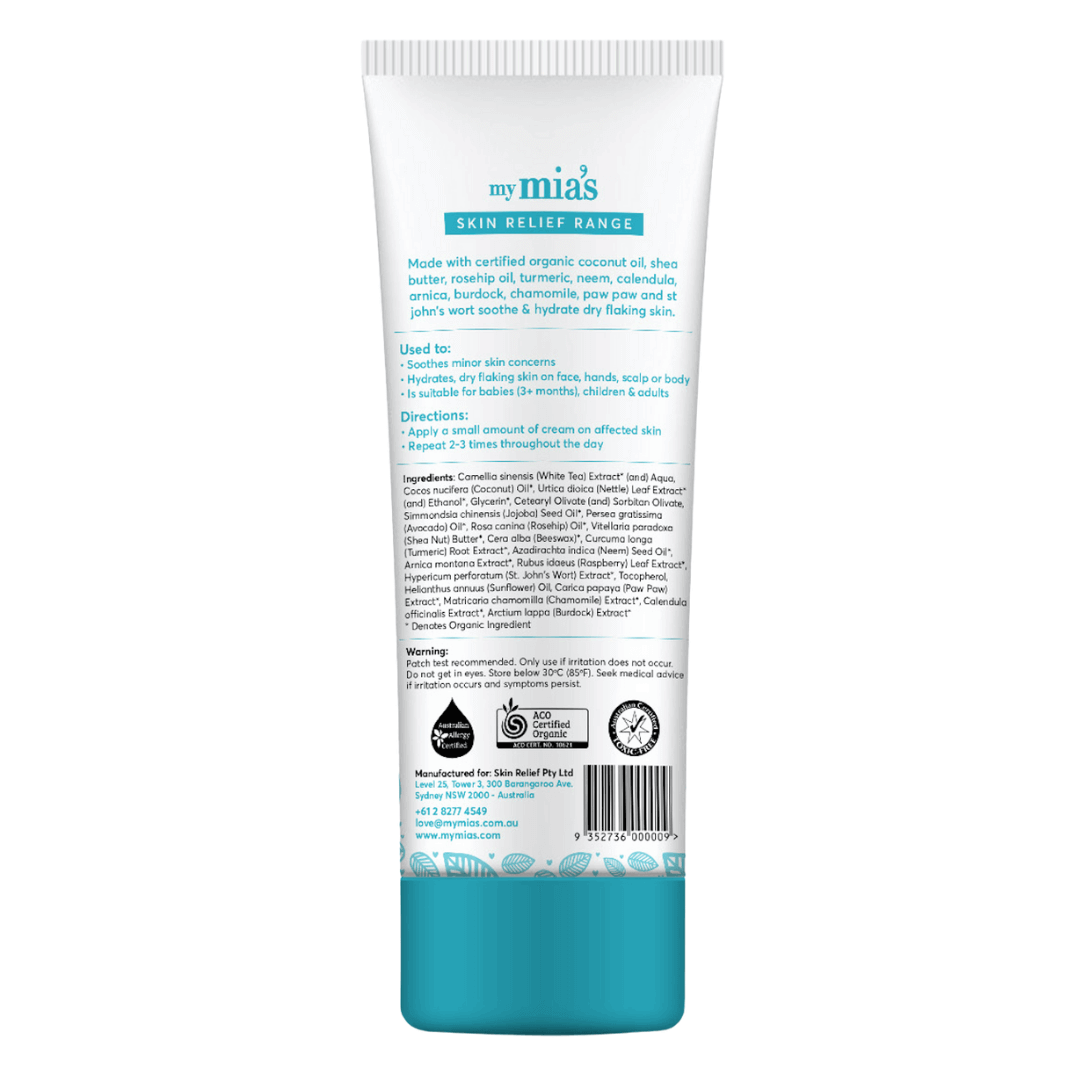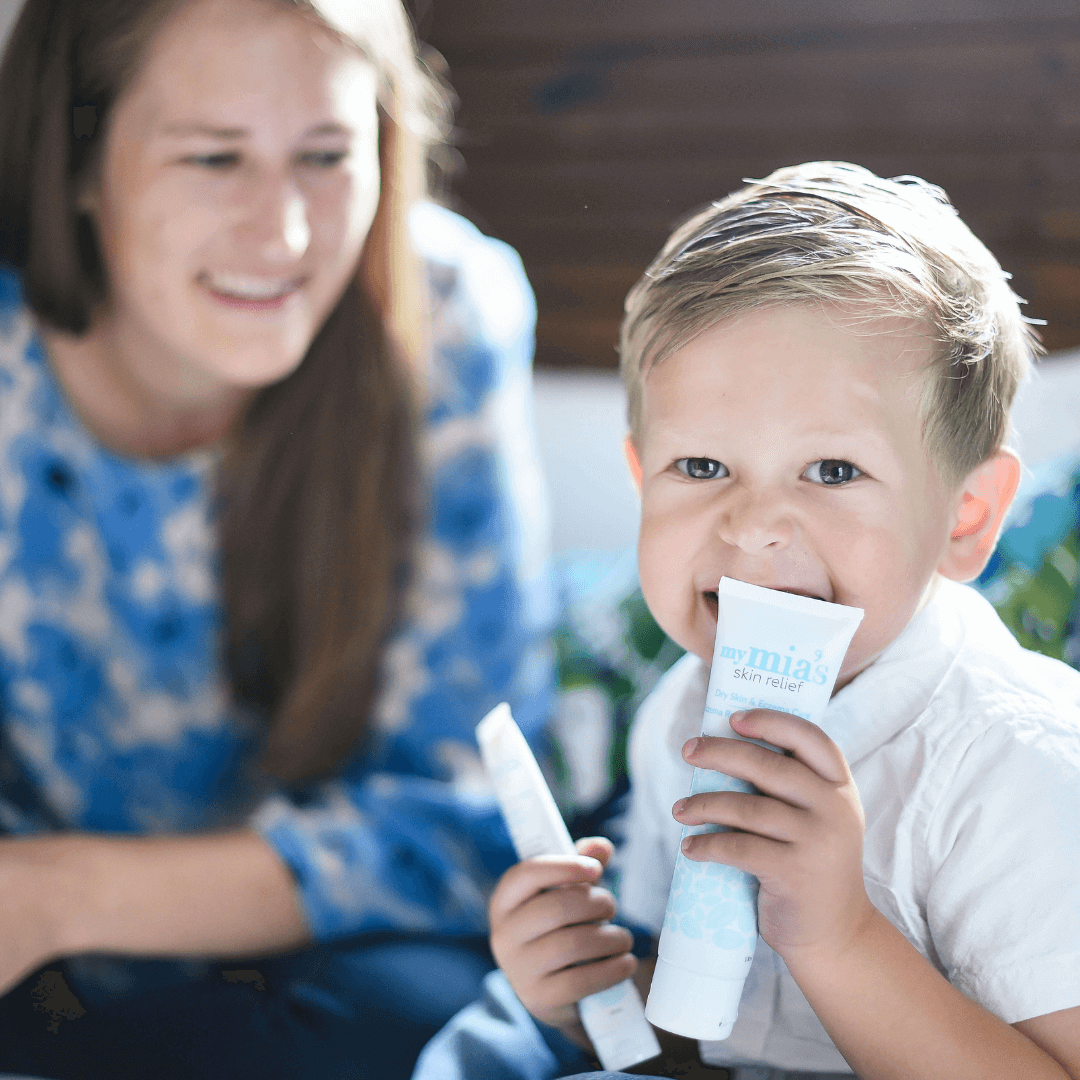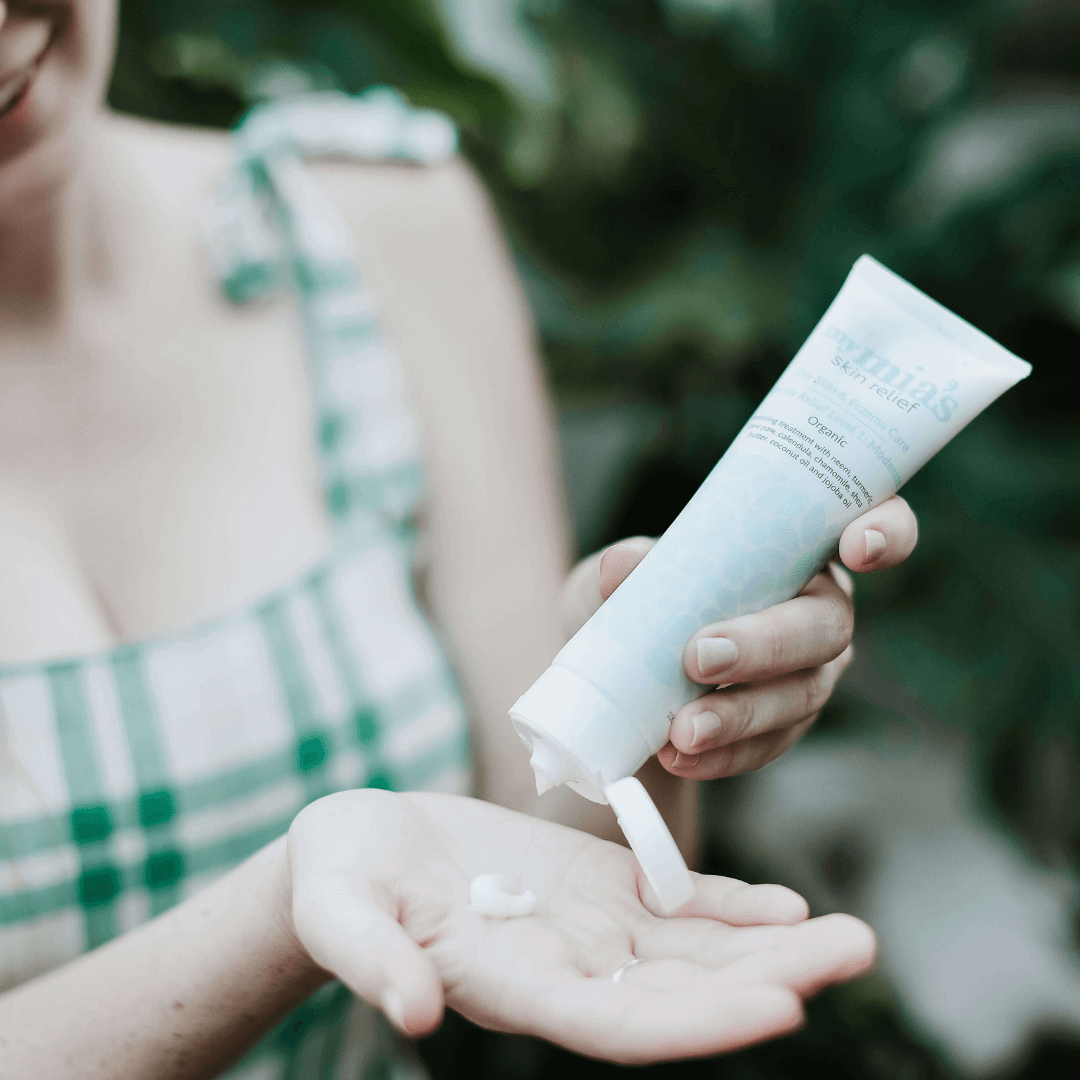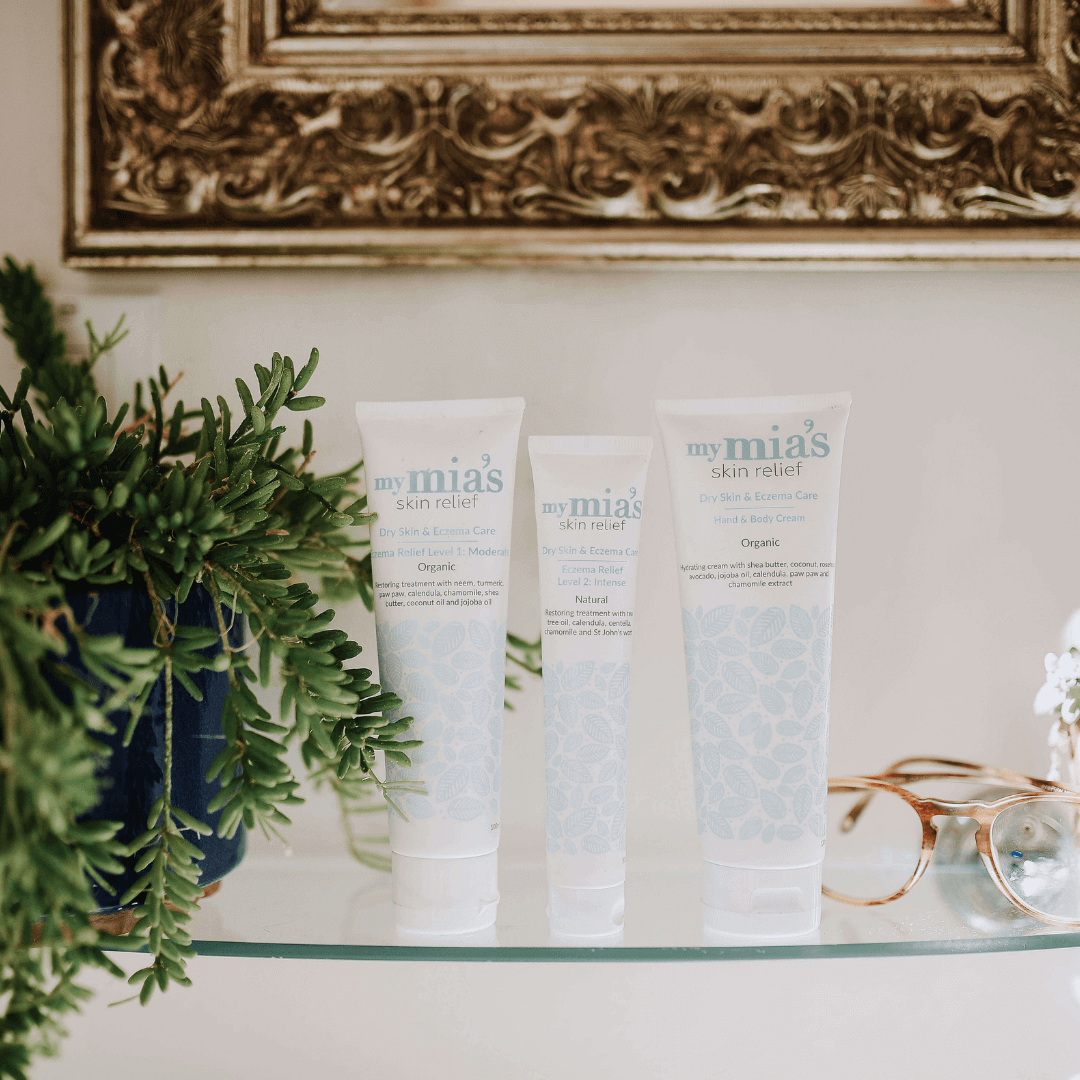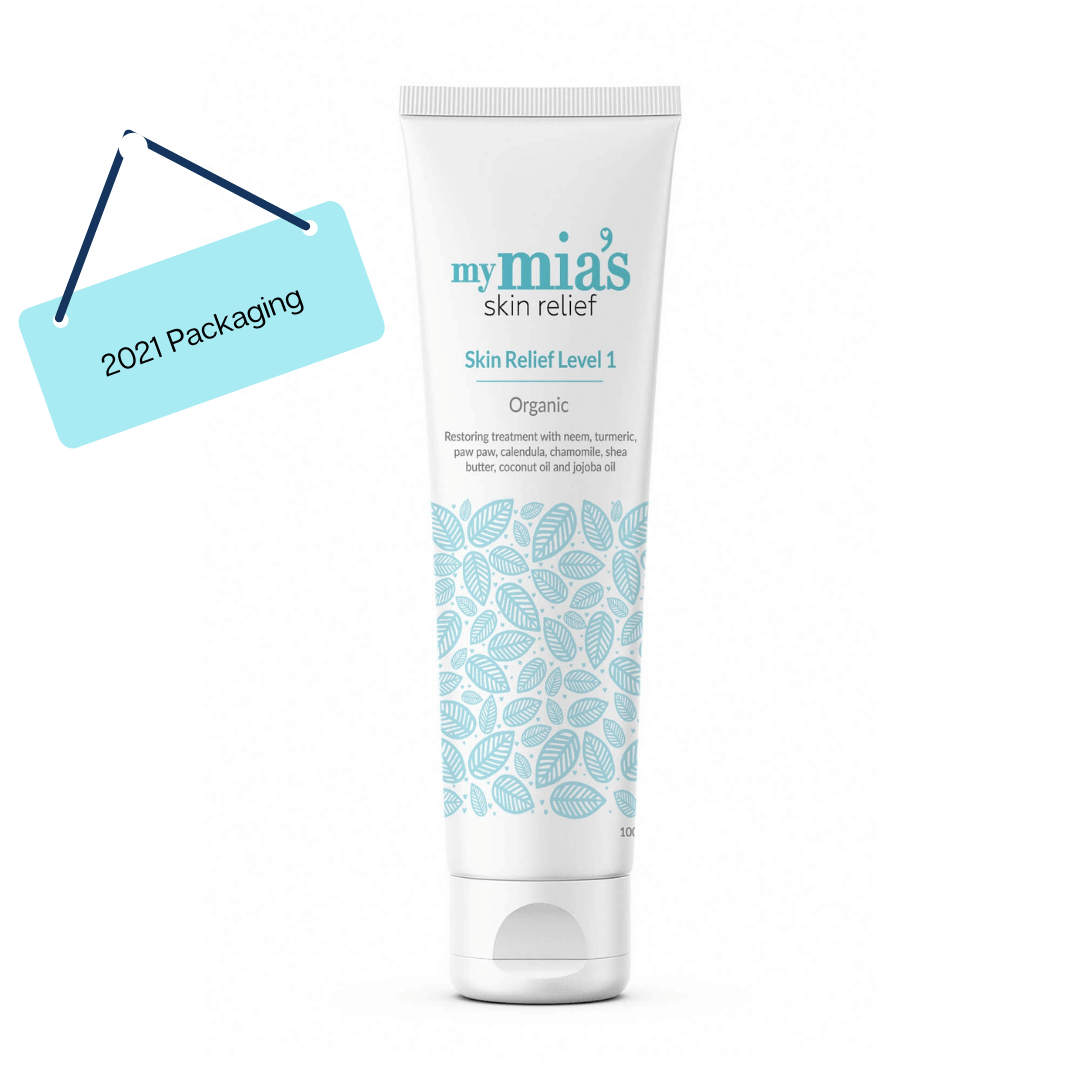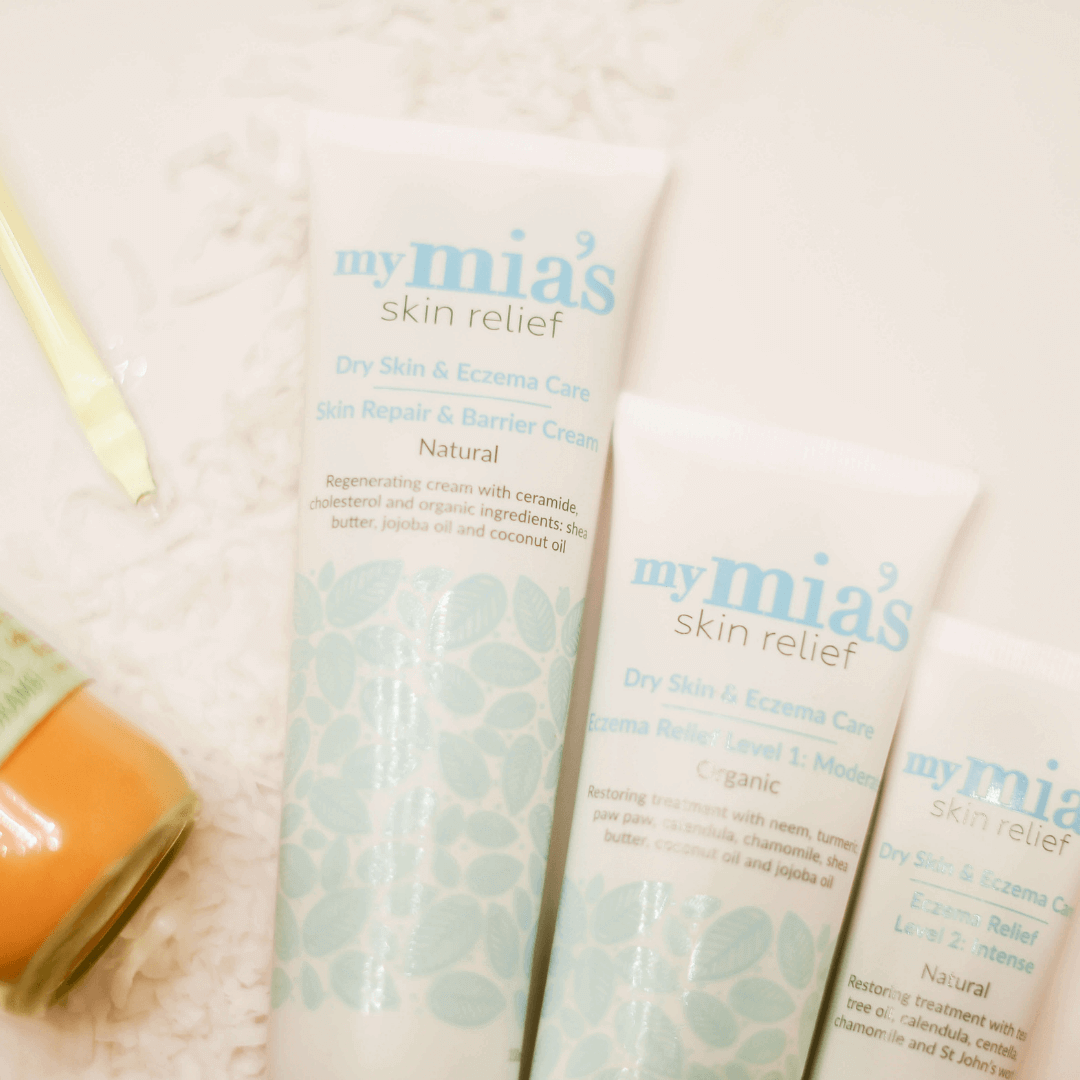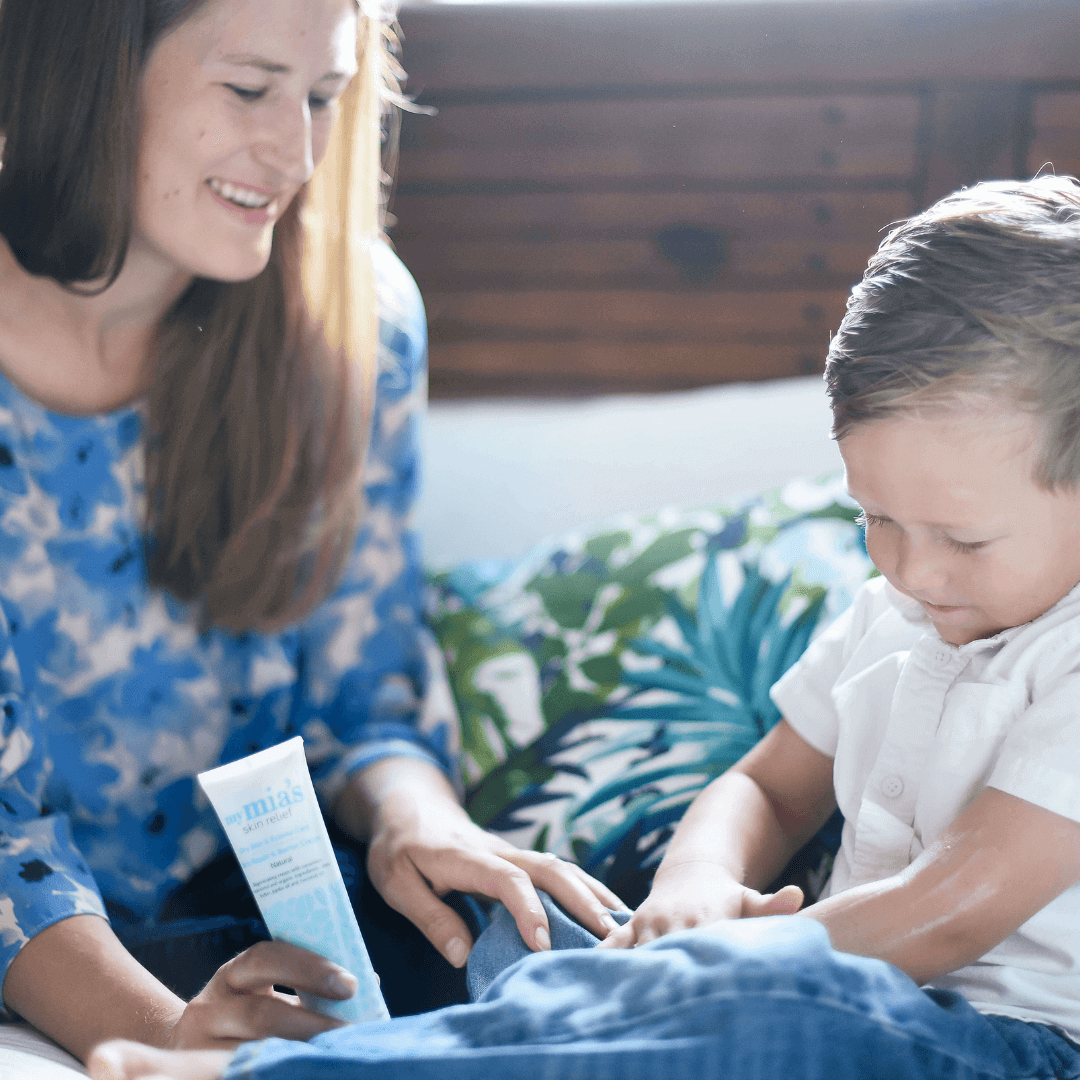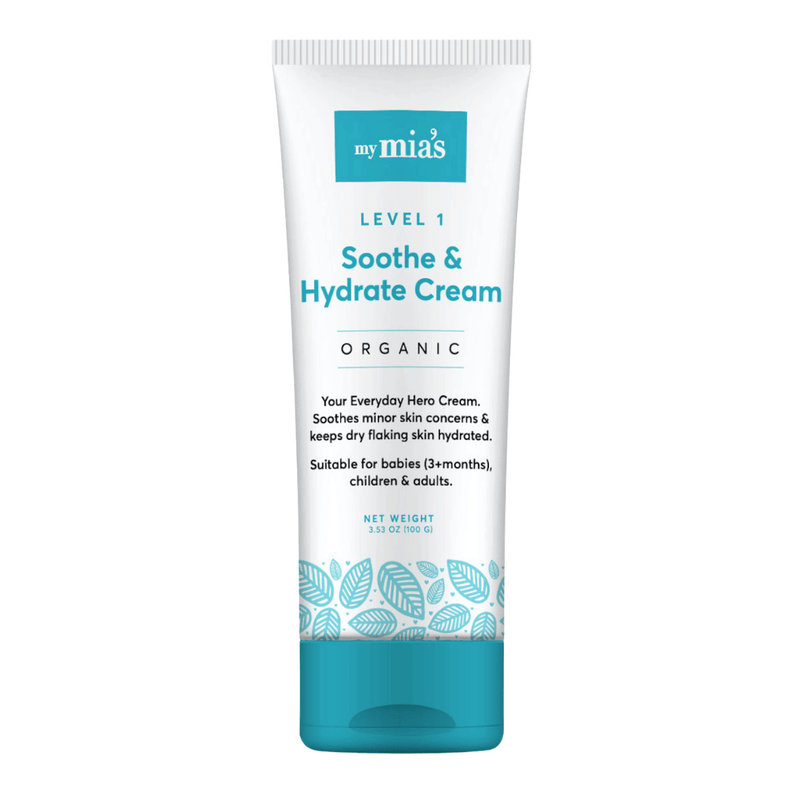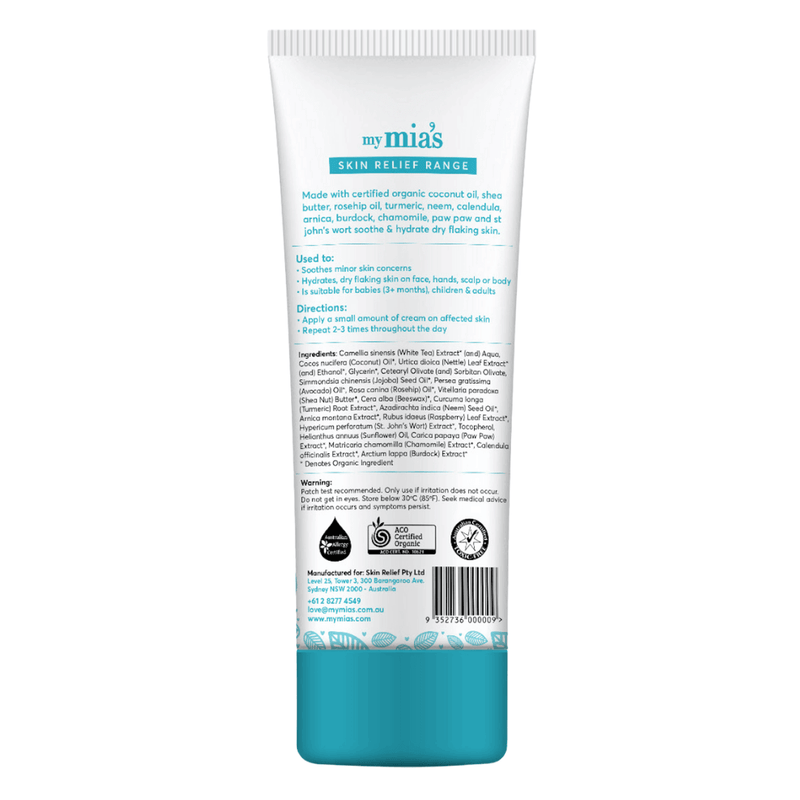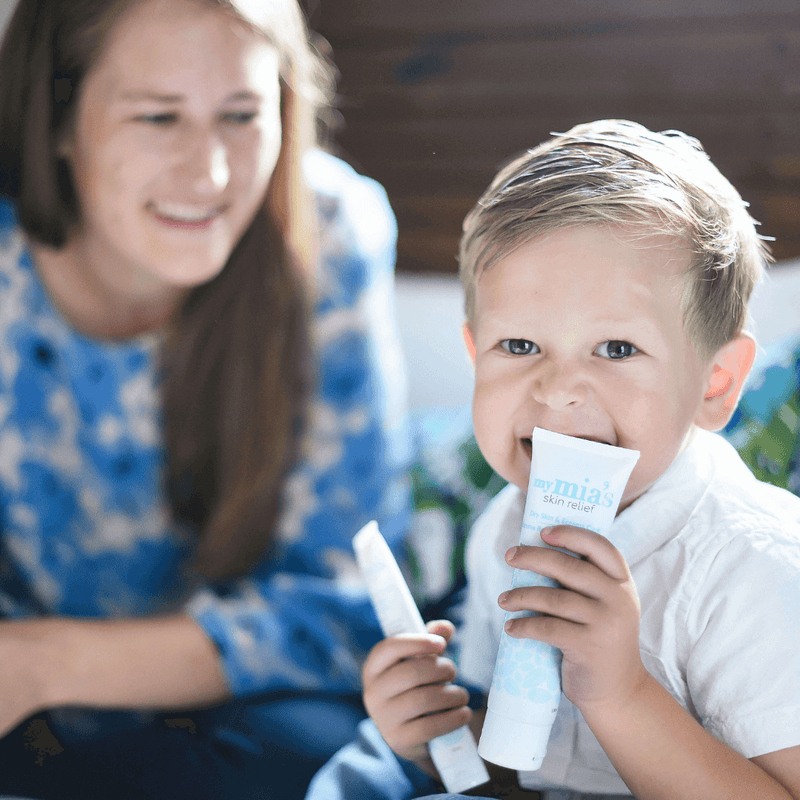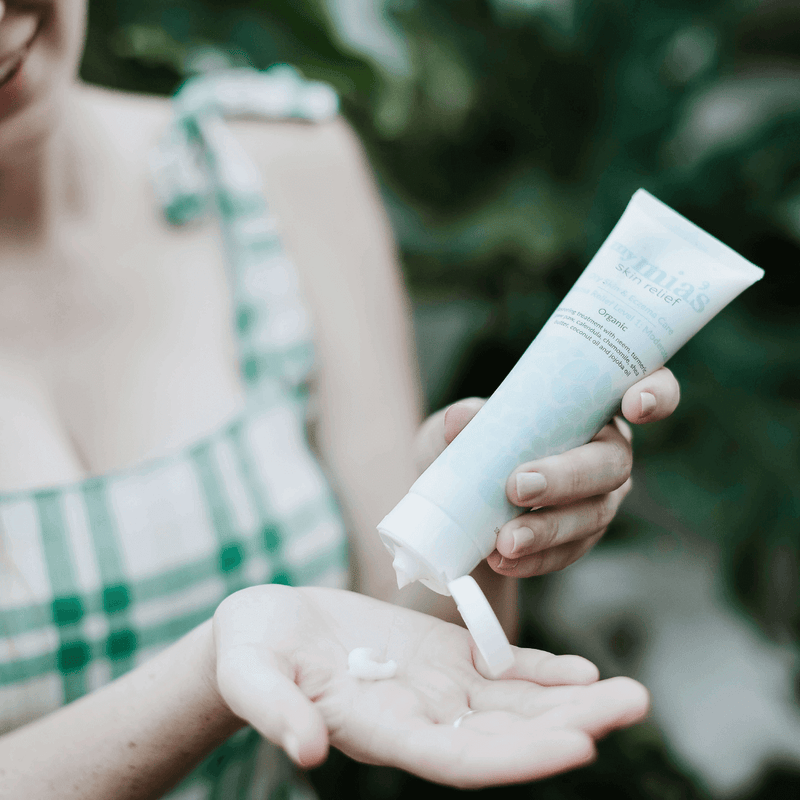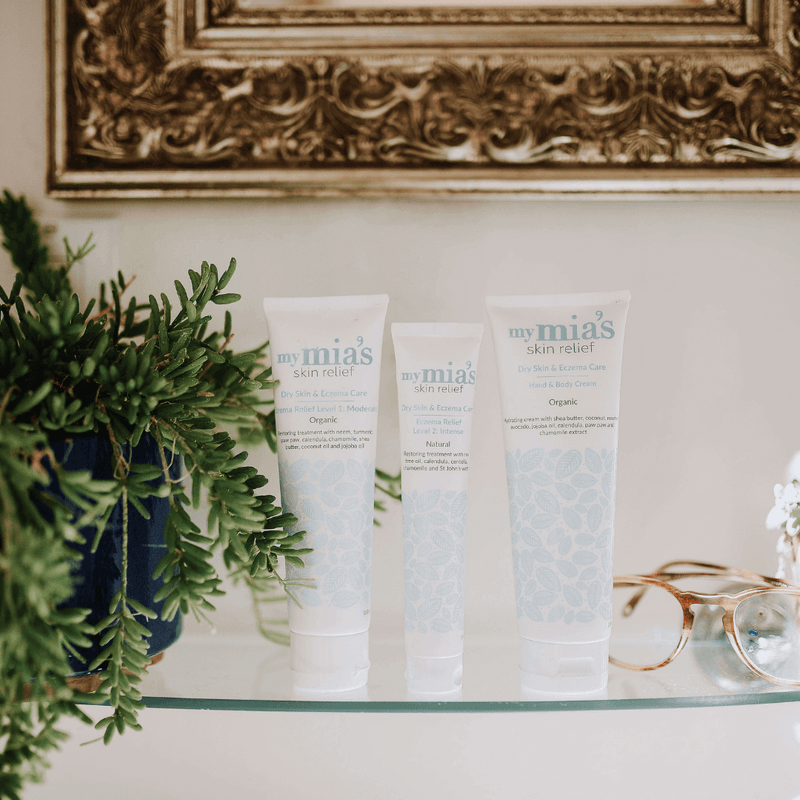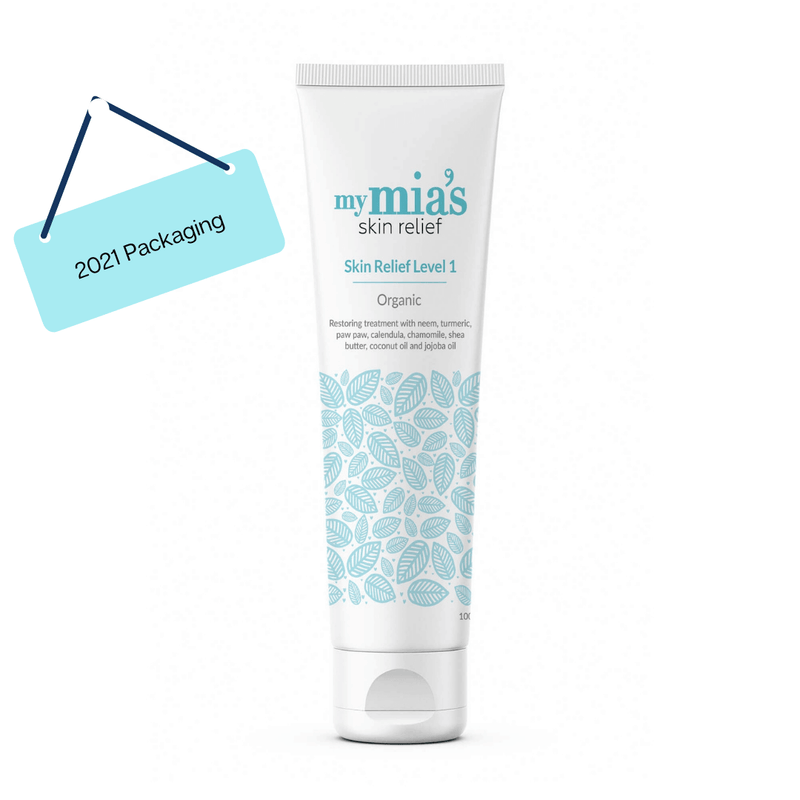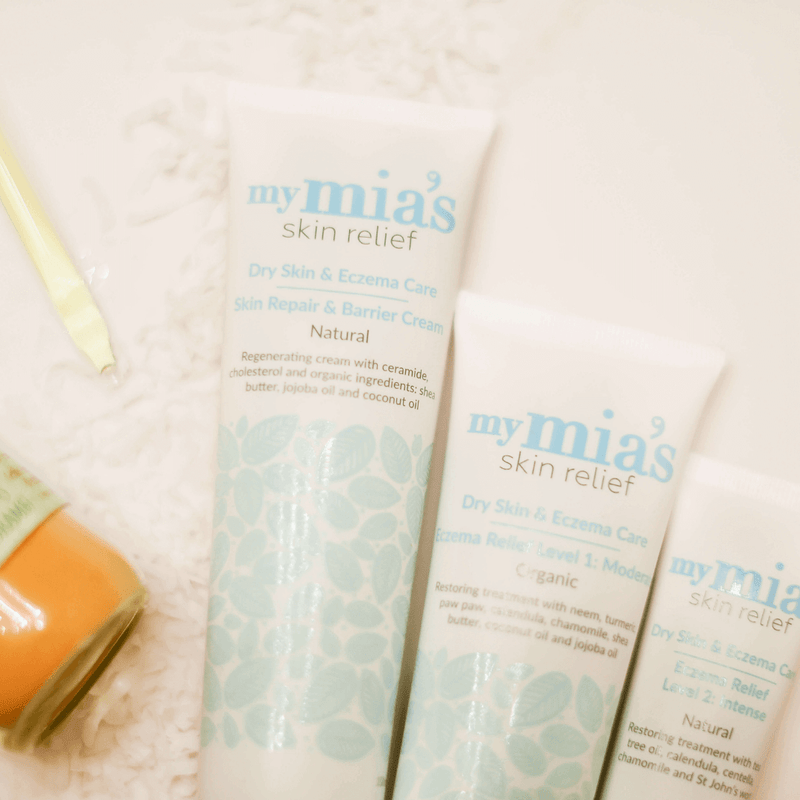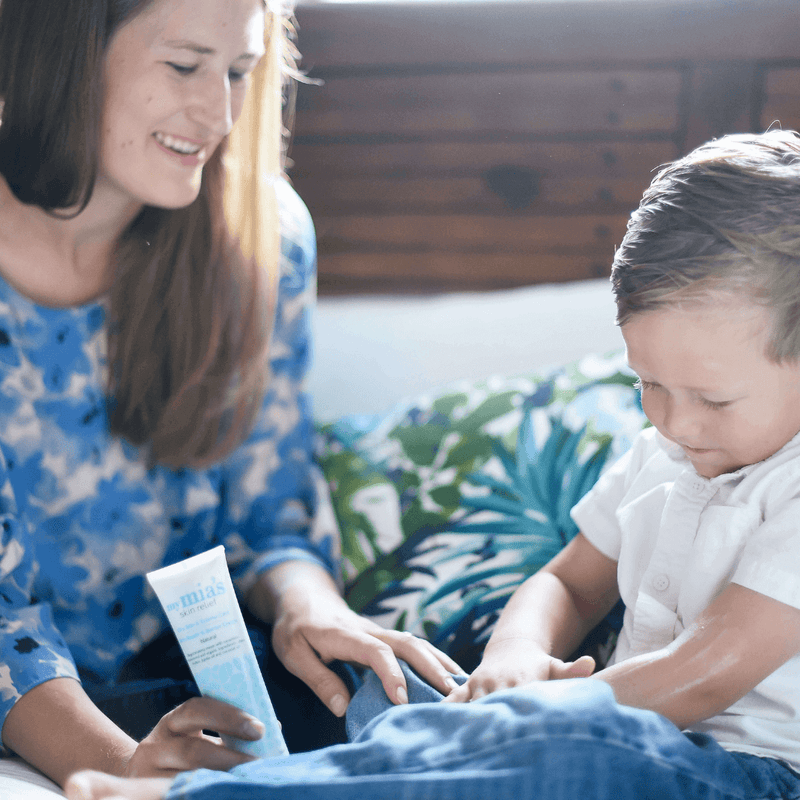 Level 1 - Soothe & Hydrate Cream
Your Organic Cream - For Dry Flaking Skin
This gentle, effective, everyday certified organic cream containing coconut oil, turmeric root, neem, shea butter, rosehip oil, calendula and paw paw calms dry, flaking skin.
My Mia's Level 1 Soothe & Hydrate Cream is great to use on dry flaking or eczema on scalp, face, behind the ears, as a hand cream or any where on the body. 
Suitable from babies 3+months, this deeply calming and hydrating cream can be used throughout the day by the whole family. 
Size: 100gram (3.53 Oz)
We Are With You.
Shop With Confidence

Want to know Shipping Rates? Click Here

Mia uses our
Level 1 Eczema Relief: Moderate Cream
on her face to relieve dry flaking skin, around her mouth and behind her ears. Skin Relief Level 1 is also an excellent hand cream for
dry hands
or can be applied on the scalp to assist calm flaking, dry scalp.
SEEING IS BELIEVING - BEFORE & AFTER PHOTO's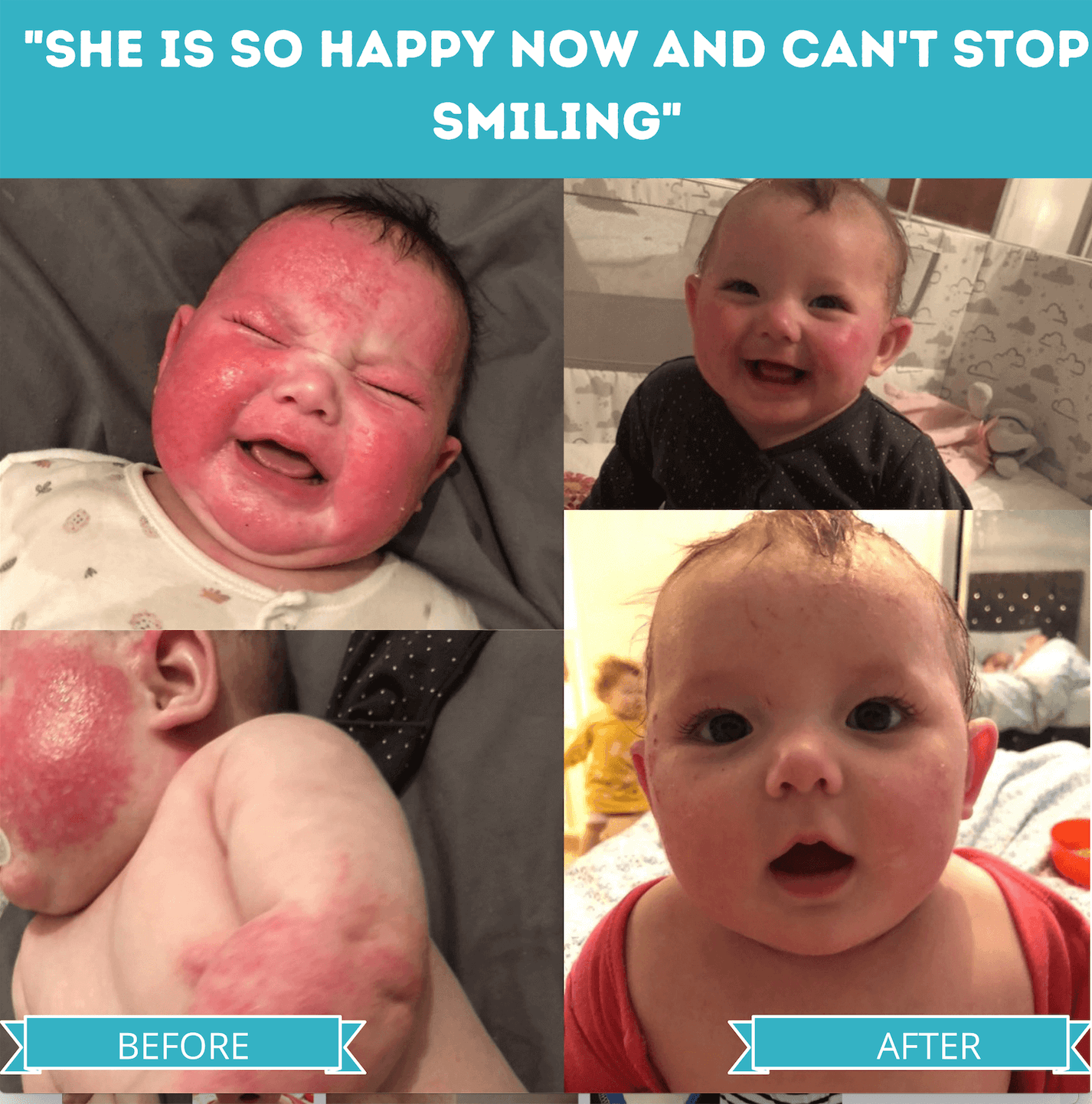 I am so happy & thankful
These creams have changed my daughters life. Since 8 weeks old she has been suffering from head to toe and now at 7 months old after what feels like constant of tears and steroids and antibiotics barely getting anywhere we have a breakthrough thanks to these products. i couldn't be more relieved and happy and thankful❤️
Laura & Florence
I would recommend My Mia's 1000000000 times!!!!!!!
My daughter was covered with eczema "atopic dermatits" head to toe. We tried many creams prescribed by gp (steriod cream made it worse) and I have bought everything organic and natural I came across, nothing worked for my daughter. Until we came across My Mia's!!! Even within a day of using it I saw the results, I could not believe it!! I'm so Grateful for My Mia's products  (I don't give reviews on anything unless it actually does make difference) 
Sima & Baby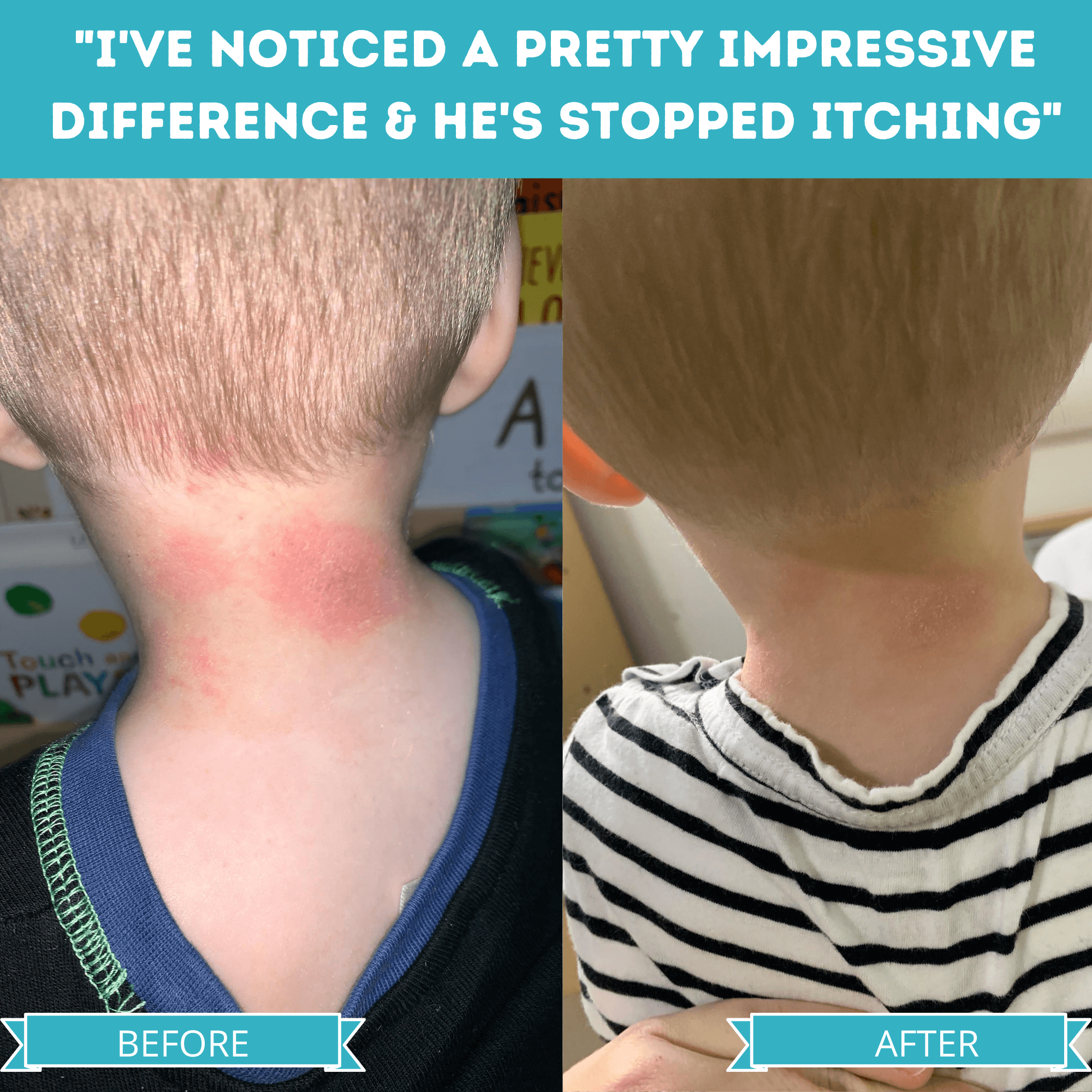 He's stopped itching
A girlfriend referred me onto My Mia's and I reluctantly gave it a try. We used the bath salts, the level 2 cream and the barrier cream morning and night. After 3 days on the products I noticed a pretty impressive difference and Lenny had stopped itching. I've been so impressed with the products and how they've helped my son. Geeta, from one mum to another trying to help give their children some relief. THANK YOU!
Courtney & Lenny
Benefits

RELIEF FROM DRY FLAKEY SKIN:
Our gentle, calming and soothing ingredients have been selected to reduce irritated, dry, flaking skin. The ingredients penetrate the skin's deeper layers ensuring skin repair.
SOOTHE & CALM SKIN:
We have selected the highest quality, cold pressed (wherever possible), certified organic ingredients as your skin relief remedy.
Skin Relief Level 1 is effective in gently calming dry flaking skin.

GENTLE ENOUGH FOR FACE, SCALP, BODY OR HAND CREAM
Skin Relief Level 1 is gentle enough to use on your face, mouth, scalp, hands and body.

A LITTLE BIT, GOES A LONG WAY
A small amount of cream instantly hydrates and replenishes your skin. This cream can be kept next to the kitchen sink, in your hand bag, baby bag or school bag.

ORGANIC CALMING INGREDIENTS
Skin Relief Level 1 contains certified organic herbal extracts such as turmeric, neem, arnica, raspberry leaf extract, St Johns wort, with nourishing organic oils such as coconut oil, avocado oil, rosehip and jojoba oil mixed together with a replenishing shea butter. The effects of this little cream can be noticed throughout the day.
---
Ingredients

White Tea Extract
May prevent skin damage while rejuvenating dry skin.

COCONUT OIL
Deeply hydrating cold pressed organic coconut oil soothes and penetrates the skin's barrier to improve hydration.

Nettle Leaf Extract
Traditionally used in Indian Ayurveda, this extract may calm and soothe skin.

Jojoba Seed
Cold pressed organic jojoba oil: has a deeply moisturising and calming effect on dry skin, leaving it feeling wonderfully moisturised and nourished.

Avocado Oil
Deeply moisturising: calms skin while also moisturising and rejuvenating very dry skin.

Rosehip Oil
Deeply moisturising: restores moisture balance to dry and damaged skin.

Shea Nut Butter
Skin moisturising and skin barrier protection: soothes and moisturises the skin, which provides welcome relief.

Neem Seed Oil
Used in traditional Ayurveda, may calm skin and encourage skin rejuvenation.

Turmeric Root Extract
Used in traditional Indian Ayurveda, may soothe & calm irritated skin.

Arnica Flower Extract
May calm and rejuvenates irritated skin. It can also help to improve the suppleness of the skin.

Raspberry Fruit Extract
May calm and soothe skin irritation.

St John's Wort
May calm and rejuvenate skin.

Tocopherol (Vitamin E)
May help to softening and repairing the skin.

Sunflower Oil
May calm, soothe & hydrate skin.

PAW PAW
May calm and soothe irritated skin.

Chamomile
May calm & soothe irritated skin.

CALENDULA
May calm dry skin.

Burdock Root Extract
May calm and rejuvenate skin.
FREQUENTLY ASKED QUESTIONS
What is the difference between Level 1 & Level 2 Skin Relief Cream?
Level 1 Organic Cream is a deeply moisturising cream with added herbal extracts. This cream helps calm dry, flaking skin.

Level 2 Natural Cream, does not contain any moisturiser. This is a small concentrated paste/ cream used to spot treat skin irritation.
Level 2 Cream, must be used in conjunction with My Mia's Skin Repair & Barrier Cream for optimum skin management.
Can Skin Relief Level 1 be used on babies?
Yes, babies as young as 3 months have had successful results using Level 1 Skin Relief Cream.

How do you use this on your scalp?
If you suffer from a very dry flaking scalp, our Level 1 Skin Relief Cream promptly delivers nourishing and hydrating ingredients into your scalp calming your flaking scalp.
Will this work for me?
It may. Or it may not. Every person reacts to products, ingredients differently. This is why we disclose our complete ingredients list on our website.
Review and check all ingredients before you purchase. Complete a patch test before using all over your body.
Customer Reviews
09/14/2021
Lesya H.

United Kingdom
Skin relief
Brilliant, lovely product and helped a lot to improve skin of my daughter.
08/31/2021
Clare M.

United Kingdom
Excellent
Has really cleared my baby's skin of excema and when there are flare ups keeps it to a minimum.
07/23/2021
Clare M.

United Kingdom
Life changing
Little one been bothered and suffering from excema for well over a year until we discovered this and the Level 2 Intense
04/12/2021
Anso S.

United Kingdom
04/05/2021
Maridel P.

New Zealand
Best Cream
This cream takes away any form of rashes in my son's skin not just eczema. So glad I found the best cream for him.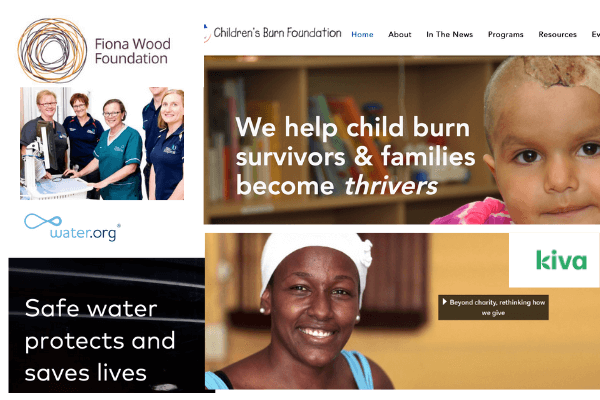 Give As We Grow
What started, as a mothers love for her child, the value of 'love' has has expanded into every element of our business.

From the pure intention to serve you our beautiful customers - To our beautiful team - To our amazing suppliers.. And love gratitude and service flows into everything we do.

As our skin improves and we all shine our bright, let us elevate the world around us. We are committed to donating proceeds of our profits to amazing charities around the world.

Fiona Woods Foundation - Spray on skin technology for severe burns patients; and The Childrens Burns Foundation - For children in hospital for months at a time recovering from severe burns.

As we become stronger and our skin improves, we have committed to elevating the lives of women & communities around the globe by: providing regular donations to Water.org - Having clean water to drink, is a basic human right & providing micro loans to women in need via Kiva Loans.
Mother Nature
Running a business, does not have to a negative impact on our environment.

We always seek to use eco friendly materials in our packaging, ensure our boxes are made from clean recycled paper, use local suppliers (where possible) & purchase offset credits for freight.

We are always conscious of our business initiatives, and their impact on our environment.

As a young start up, we have committed to planting a grove of trees every year to offset our carbon footprint.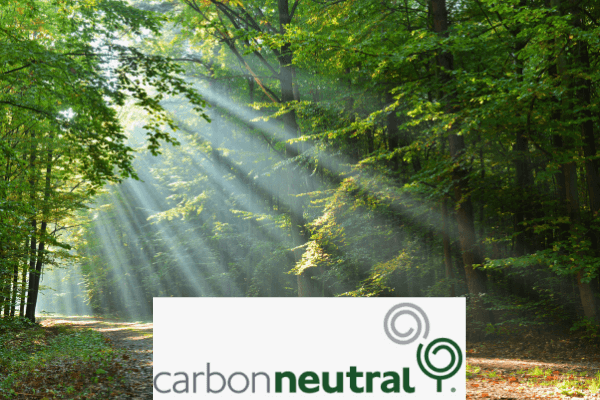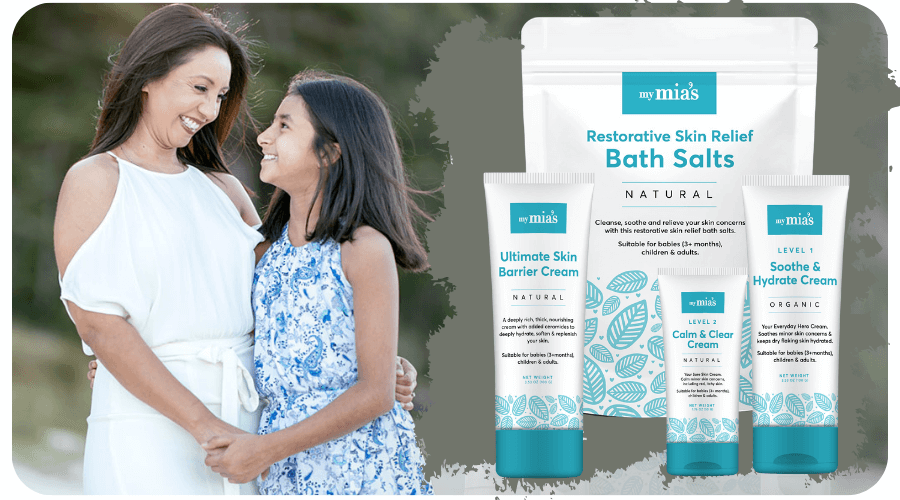 We All Deserve The Best Skin Of Our Life!
Having great skin is not limited to a select few of us. This is our birth right!
We truely believe every person was born to thrive, not barely survive!

Mia and I still have eczema, but we are not in a flared up/ inflamed state. Managing our health and our skin is a life long mission.

We will stay on the leading edge of our gut health, immune system and our skin. As part of our community, we are committed to sharing everything we learn.